TRIBUTE TO PROFESSOR T. K. HAMZAT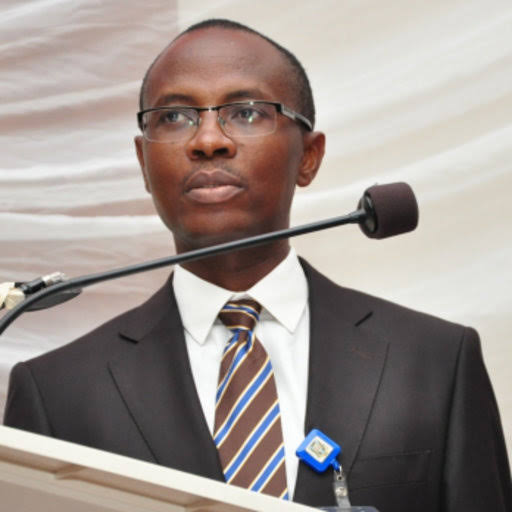 With deep regret and sorrow, the passing of Professor Tal-Hatu Kolapo Hamzat, was announced in the late hours of 10th January, 2023. 

Professor Tal-Hatu Kolapo Hamzat was born on 19th June, 1970 in Ibadan, Oyo State. He obtained a Bachelor of Science (Honours) degree in March 1994, a Master of Education (M.Ed) in Physiology of Exercise in May 1998 and a PhD in Neurological Physiotherapy in February 2001.

He became the first professor of Neurophysiotherapy in Africa at 39 and was a lecturer in the Department of Physiotherapy, College of Medicine, University of Ibadan until his passing. He was a member of the African Academy of Sciences (FAAS) and the Physiotherapy Postgraduate College of Nigeria (FPPC). He was also a former Hall Master of the Alexander Brown Hall.
In an interview with some of his students, Emmanuel Oladejo (500 level, Physiotherapy) had this to say, "To me Professor T. K. Hamzat was a father figure, a mentor and a great inspiration for physiotherapists in training and many physiotherapists in practice. This man sacrificed so much for the profession such that even some weeks before his demise, he was still delivering lectures to us, and despite his ill state, he didn't back out. He taught us till he was no longer able to. We will miss his kind of heart. His kind is very hard to come by, and we are thrilled by his combination of excellence, humility, empathy and generosity. Rest on, Professor Hamzat. He'll forever remain in our hearts and in our stories".
Another 500 level student of Physiotherapy, Kehinde Maleek, added, "Professor T.K Hamzat wasn't just a lecturer in the Department of Physiotherapy. He was a teacher, he was a father, he was a brother, he was a friend, he was my mentor. Personally, I always looked forward to learning from him. He didn't only teach us about physiotherapy; he taught us everything we needed to know about life, even within the limited time we had with him. Professor Hamzat, while he was on the sick bed, made sure he attended our classes via google meet just so we would not be affected by his illness. That was not a lecturer; that was a fatherly act – making sure we weren't affected by his illness. Professor Hamzat was the standard. Filling his shoes will be hard to accomplish by anyone. May his soul rest in peace. I really miss him so much!"
Semiloore Atere (MBBS 2K18) also had this to say about Professor Hamzat,  "We have lost one good teacher, excellent orator, as well as one good human being. I met Prof Hamzat through the Asido Foundation; he was one of our patrons. His wise words and advice still ring in my heart and it's really sad to hear of his demise, almost unbelievable. I pray the Almighty God gives enough strength to his family members and the Department of Physiotherapy to bear this loss."
Professor T. K. Hamzat was buried on 11th January, 2023. He is survived by his wife and three children. He was a humble and spirited man, a mentor and model to many, and will be greatly missed. May his soul rest in perfect peace.