"I PLAN TO MAKE BROWNITES REALIZE THAT OUR HEALTH IS IN OUR HANDS" – UCHECHUKWU UZOR, ASPIRANT FOR HEALTH AND SANITATION MINISTER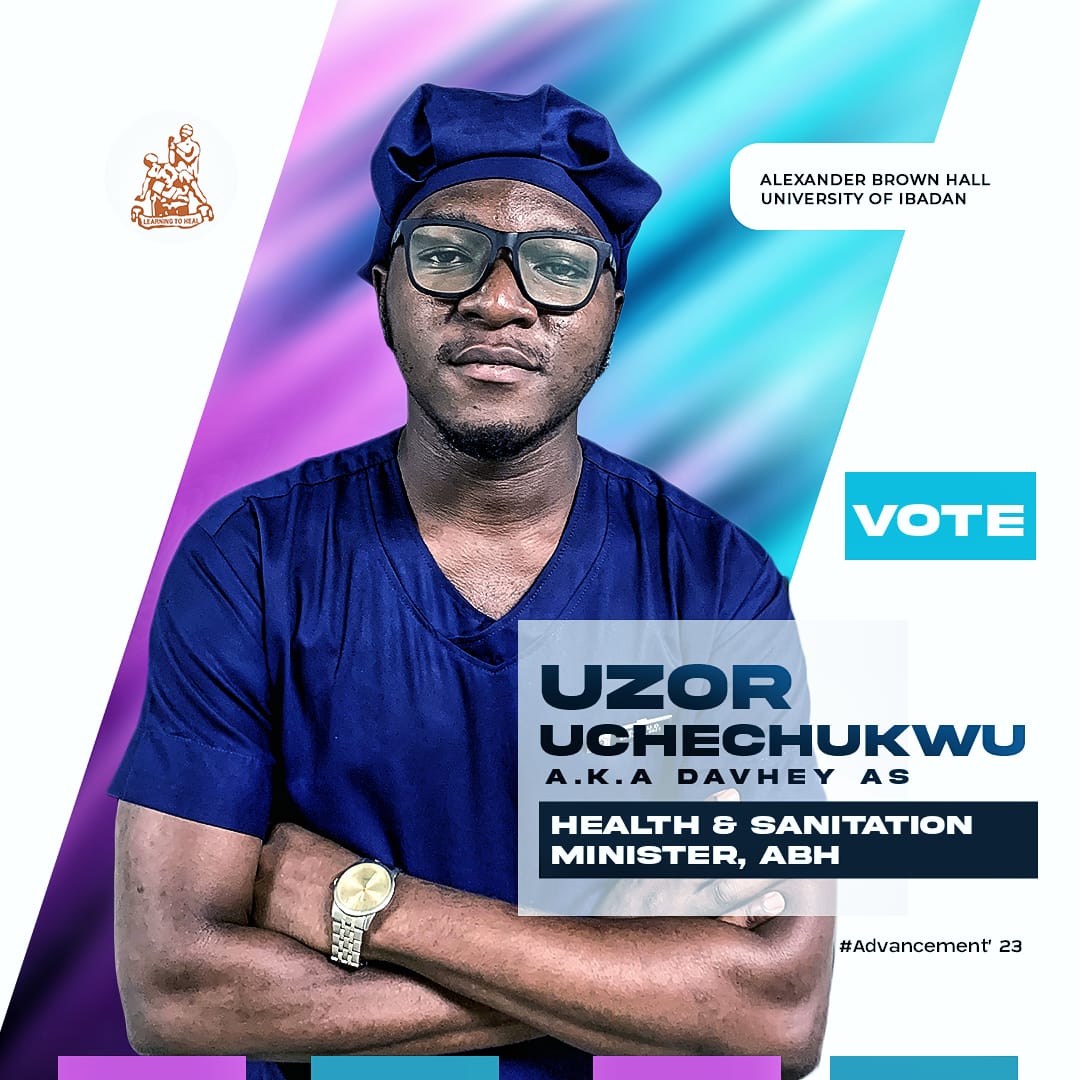 ABH Press held an interview with Mr Uchechukwu Oluwatobi Uzor, who is vying for the office of the Health and Sanitation Minister. Below contains an account of the discourse.
Press man: Please introduce yourself
Mr Uzor: I am Oluwatobi David Uchechukwu Uzor. I am a member of the 2021 BDS class.
Pressman: You are vying for the post of the Health and Sanitation Minister in the coming ABH elections
Mr Uzor: Yes.
Pressman: I have not seen any of your posters. What is your plan for publicity?
Mr Uzor: I have been meeting people one on one but I am working on releasing my flyer soon. This is because there was an embargo on releasing our flyers for a period of two weeks after we secured forms.
Pressman: For how long have you been nursing this ambition?
Mr Uzor: Since I became the floor representative of my floor. I have been able to see a number of things firsthand, from the state of the toilets, to the sewage bursts that happened a couple of times.
Pressman: Apart from floor representative, have you ever served in any capacity in this hall?
Mr Uzor: Yes I have served on the Publicity and Bonfire committees.
Pressman: What about the Health and Sanitation Committee?
Mr Uzor: As a floor representative I have worked with the present Health and Sanitation Minister closely. Also, I am a member of The Forum and we organized an outreach where we had to work with him closely.
I participated in the tank washing exercise and also supervised the repair of the pipes after the sewage burst, alongside the Hall Chairman and Health and Sanitation Minister.
Pressman: Since you worked closely with the outgoing Health and Sanitation Minister, what do you think he did well and what were his lapses?
Mr Uzor: I cannot speak so much in that regard but what I observed is that he worked closely and diligently with the Hall Chairman. This shows that he was involved, as the Hall Chairman is the head of the maintenance committee.
Also, he tried his best to make arrangements when there was no power to secure the generator for water to be pumped for Brownites despite the fuel scarcity.
However, his major lapses were in the aspect of sewage and refuse disposal. I discussed this with him but they were not things that he could have solely done. The toilets are quite bad too.
Pressman: Can you rate him on a scale of 10?
Mr Uzor: I will rate him a 6. This is because I pried a lot in his administration and I was made to know that there are some factors beyond his control that affected his performance.
Pressman: What makes you the right person for the job?
Mr Uzor: First, I am the only one that got the form.
Also, I have served in a number of organizations where I have been taught leadership, so I think that I am equipped enough.
Pressman: What would you do differently?
Mr Uzor: I plan to make Brownites realize that our health is in our hands; it has to be a collective effort. This is a hall of Medical Students and there are certain expectations that should be met.
Pressman: In conclusion, I will like to know the plan you have for the extermination of rats from ABHs floors
Mr Uzor: First off, the nature of rats is that they get attracted to waste. The refuse disposal in many of the floors is quite poor, so we can get baskets to reduce the amount of refuse piles.
Also, for the rooms affected, I will ask the occupants to check their sanitation or torn nets. If the rats persist, then we can employ the use of poisons.
Pressman: Thank you for your time, Mr Uzor.