Relaxing with Classical Music
Coming back home all stressed out after a long day, you probably would turn your stereo on and listen to some pop music or Afrobeats to unwind. Have you considered relaxing with classical music? Though it's not a popular genre in Africa, classical music has been proven to have the most calming effect on the human mind, body and soul.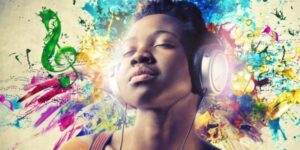 Classical music is a genre of music that originated in the western tradition, typically associated with composers like Mozart, Beethoven and Bach. It is characterized by its use of complex musical structures, rich harmonies and an emphasis on instrumental composition.
Classical music is the purest and most gorgeous form of music known to man. Its breathtaking peaks and languid lows are expertly crafted to draw out specific responses from the human mind and body. Everybody deserves to experience the beauty that is classical music. If you have yet to, this is your sign to try it out yourself and discover its magical touch in soothing you when your cortisol levels are high.
Common forms found in classical music include sonatas, symphonies, concertos and fugues. Dear reader, do you desire to relax with classical music but don't know what compositions to listen to? Not to worry, I have some suggestions for you. Here are some tested and trusted pieces that will undoubtedly wash away the stress of a tiring day:
1. "Canon in D Major" – Johann Pachelbel
2. "Clair de Lune" – Claude Debussy
3. "Moonlight Sonata, Op. 27, No. 2: I. Adagio sostenuto" – Ludwig van Beethoven
4. "The Four Seasons: Spring" – Antonio Vivaldi
5. "Ave Maria" – Franz Schubert
6. "Nocturne in E Flat Major, Op. 9, No 2" – Frederic Chopin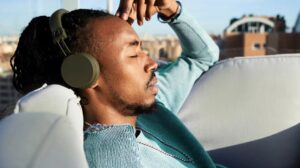 Due to the complex structure of classical compositions and a wide variety of color and dynamism inherent in it, it may at first sound odd to an amateur ear. Don't be deterred by this because it is part of the process and when you eventually fall in love with classical music, you'll fall hard. It's soothing power will make relaxation an easy and quick process for you. Give it a try and let me know what you think.