TRENDS IN SPORTS: THE AI REVOLUTION OF THE GAME
AI AND THE USE OF SENSORS
Now, more than ever, the world is rapidly spinning towards advancement and the world of sports seems not to have been left behind. In the face of emerging trends; federations, clubs, sponsors, media, equipment manufacturers, textile companies, and all other major stakeholders in sports must be aware and make informed decisions to ensure their continued relevance.
Artificial intelligence (AI) is a fast-growing trend in the world of sports. Its impact in sports is one that is holistic and is expected to function using a four-pronged model, which borders on; scouting and recruitment, training and performance analysis, player health and fitness maintenance, and broadcasting and advertising optimization.
AI shows promise in the area of providing objective opinions about the potential and talents of players. This is a big game changer in the area of scouting and recruitment, as data and data analytics will become the new gold standard. This means that the scouting process will be heavily backed by carefully analyzed data, which will transcend just goals scored, passes completed, and distance covered, to include metrics and data points such as playing patterns, tactics, and social media engagements among others.
On players' health, AI will be able to extrapolate necessary and relevant data in such a way that will improve predictive and diagnostic capabilities. This will play out in investigating the clinical condition of players in a far-reaching manner, one that will take into account both the athlete's mental and emotional condition and not just physical conditions.
AI will also positively impact media and advertising, such as determining the right camera angles, and the best time to show ads during a game based on excitement levels. Journalism will also be impacted, as intelligent machines will be able to auto-generate articles. Performance optimization will also be an effective way for AI to improve training methods. It is also expected to transform stadiums into immersive learning structures, where fans are afforded the benefit of getting players' statistics right there at their fingertips.
Moreover, the use of sensors in sports is already becoming popular. It is by these sensors that data is generated and insights derived will find applications in the areas of athlete statistics, health, fans management, venues, media, and wearables. A very good example of this is the production of a shirt with sensors that would guide athletes on the correct posture to assume in golf, tennis, or yoga or boxing gloves with sensors that would predict possible opponent's move in boxing or a wrist watch with sensors that would provide a Formula One athlete with data points like mileage, possible collision, and road signals.
In the recently concluded World Cup, this technology was deployed by FIFA to decide who actually scored the opener of the match between Portugal and Uruguay. To settle this contentious issue, the manufacturer of the match ball, Adidas, was consulted by FIFA and it was revealed that they employed connected Ball Technology housed in Adidas's Al Rihla Official Match ball. Adidas further explained that with the help of the in-built 500Hz IMU sensor, they could rule out any contact on the ball from Cristiano Ronaldo.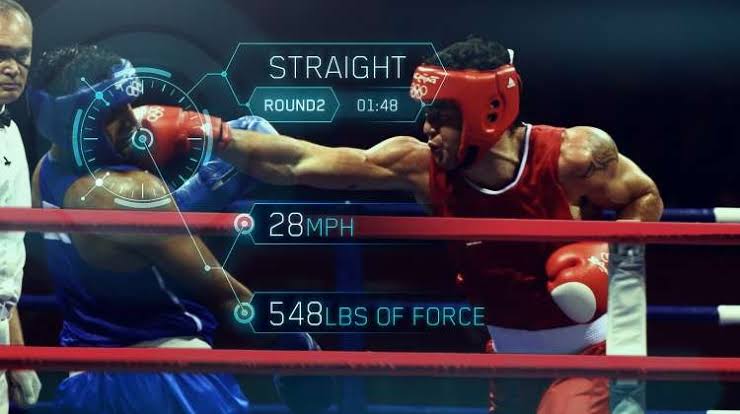 The sensors market is reported to have already attained a multi-billion dollar status and is about to become an indispensable sportsman's companion and such is the case with every other current trend.
AI and sensors are two major trends that is already shaping the world of sports. Hence, all stakeholders must be in the know in order to be better positioned for continued relevance and effecting the necessary improvements.