ABH Defeats Zik Hall: An Obeya Masterstroke or a Stroke of Luck
Perhaps a mishap of overconfidence from the Baluba Lions or an Obeya Ball masterstroke, the Alexander Brown Hall team has sent their counterparts from Nnamdi Azikiwe Hall packing from the just started Inter-Hall football competition in the University of Ibadan.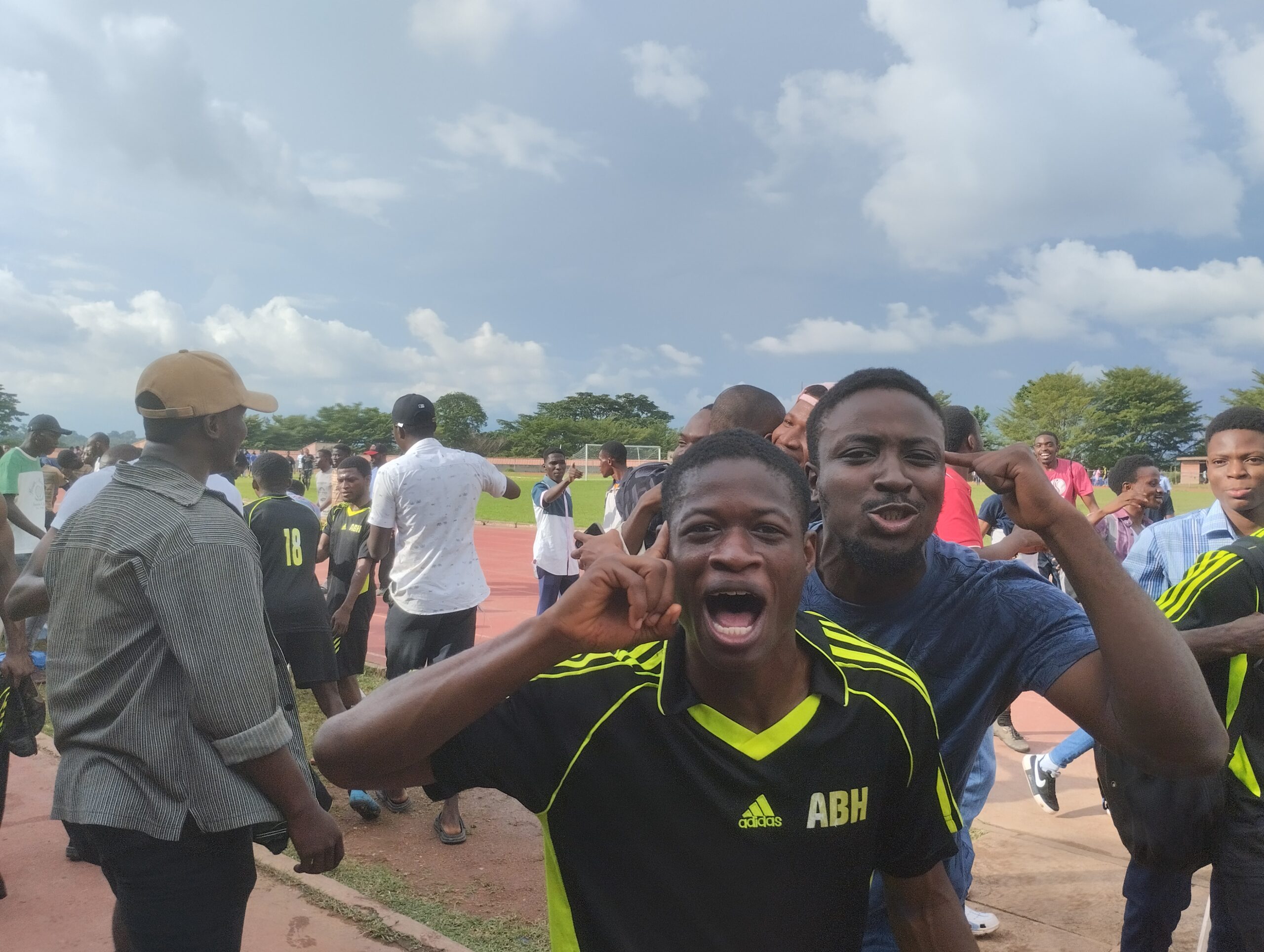 The match that was played on Awo Stadium on Wednesday, was a display of grits and gifts as the two teams slugged it out on the pitch that was waterlogged in the most critical parts. The Baluba Lions roared through both halves of the match but their finishes were not clinical in front of the goalpost. On two different occasions, they came close at rattling the net of the men from Alexander Brown Hall. One of such attempts ricocheted off the goal post and it momentarily had the ABH fans gasping for air. 
Of course, the Zikites were not the only ones in action. While they provided a lot of opportunities for Malik Adepoju of the 2k21 Physiotherapy class at the defense to show the stuff he's made of with his brilliant interceptions; Awal Oyedeji of the 2k21 BMLS class was also solid in the midfield as he exerted dominance but the converting rate left more to be desired as the game ended nill-nill at full time. 
Just before the referee blew the whistle, coach Obeya Mark made a call that proved to be the ultimate decider of the fate of the match as he brought on Charles Ugwu (MBBS 2k18 class) as a substitute shot-stopper for the ABH team. As the game progressed into a penalty shootout, Charles saved the first shot from the Nnamdi Azikiwe team. This must have worsened the pressure for Zik's team because although their second shot found the back of the net, their third shot from the penalty spot bounced off the bar. With all the shots for ABH going in, they won the match with 4 goals against 2.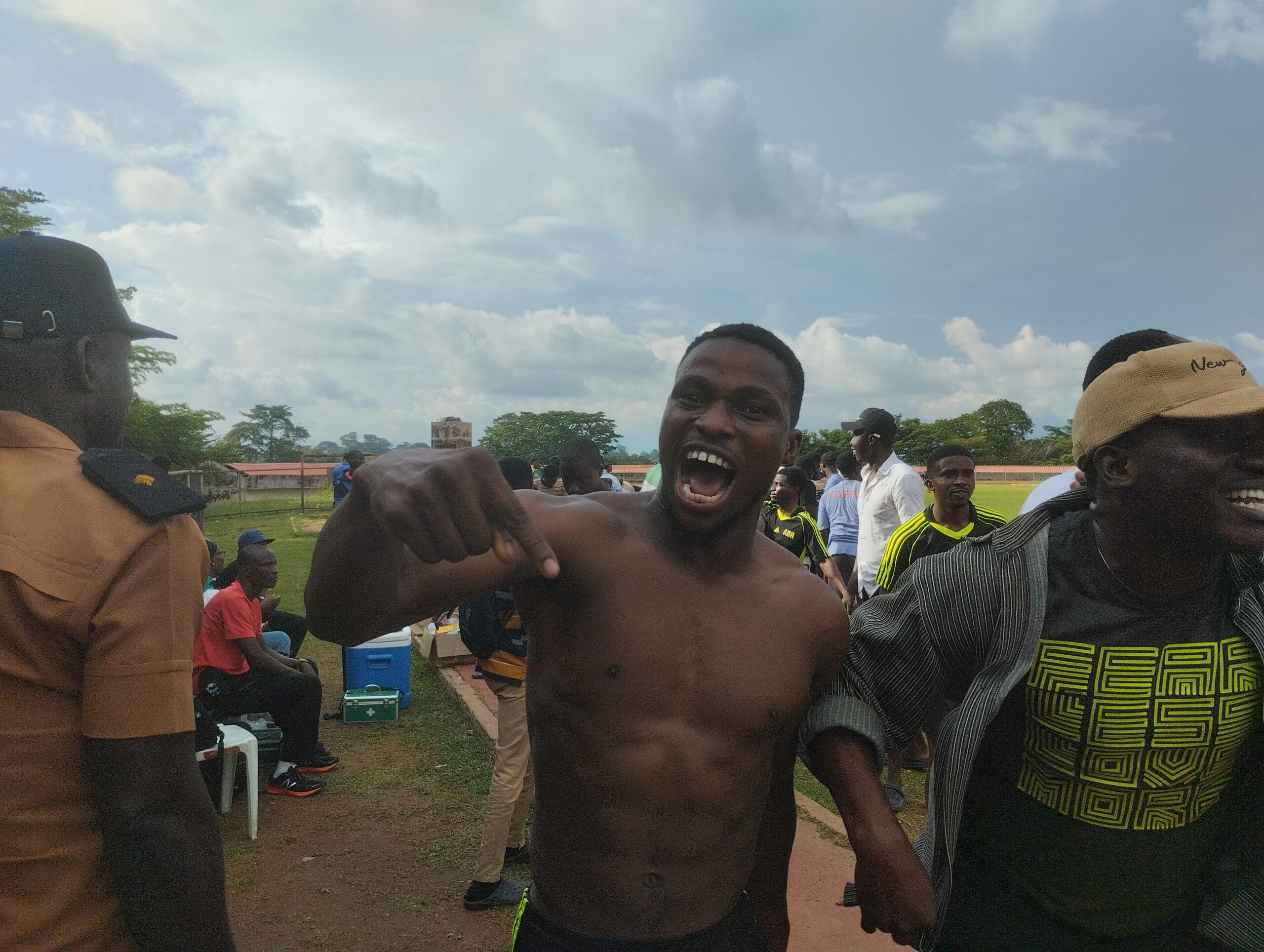 Like it takes a moment to make history, it will be in the book of records that the defending champion of this competition was kicked out by a team that some considered an underdog. Other Brownites that contributed immensely to the unexpected triumph of the match include the following:
Emerald — 2k23 MBBS Class.
Saliyu Basit — 2k19 MBBS class.
Rockson Godwin — 2k18 MBBS class.
Sylvester Adeseye — 2k18 MBBS class.
Akinlabi Habeeb — 2k23 MBBS class.
Jonadab Awopegba — 2k22 Physiotherapy class.
Benjamin Adekunle — 2k21 MBBS class.
Alabi Qouyyum Afolabi — 2k23 MBBS class.
 Alonge razaq — 2k23 BDS class.
Chimaobim Prince — 2k23 BDS class 
Ayotunde Oni — 2k21 MBBS class.
Shittu Ridwan — 2k18 MBBS class
The question that remains however is if the outstanding show of the ABH team is beginner's luck. The ABH Team has advanced to the semi-finals set to hold tomorrow. Would the team managed by Obeya Mark be able to recreate the heroics yet again? Time will tell.