INTERNATIONAL WOMEN'S DAY, CERVICAL CANCER AND HPV
The 8th of march is a day set aside annually as International Women's Day. First honoured in 1911, International Women's Day is a day to celebrate the achievements and contributions of women, acknowledge the struggles that are peculiar to women as well as discuss ways to achieve gender equality. The day was first honoured in Switzerland, Germany, Austria and Denmark, but has since spread and it is now honoured by most countries.
One concept that has remained on the boilerplate of issues for the gender equality movement has been that of sexual liberation. The idea of individuals, particularly women, having full control of their reproductive and sexual health has been met at times with surprisingly stiff resistance. Despite that, giant strides have been made over the years regarding female reproductive health, the latest of which being the introduction of a single dose HPV vaccine.
According to the CDC, Human Papilloma Virus (HPV) is the commonest viral infection of the human genital tract. It is estimated that most sexually active people will contract HPV. About 90% of HPV cases are benign, resolving within 2 years without symptoms. However, some cases of HPV progress to genital warts and cancer. HPV is sexually transmitted and is mostly transmitted via vaginal sex but can also be transmitted through anal and oral sex, or close contact with an infected person during sex.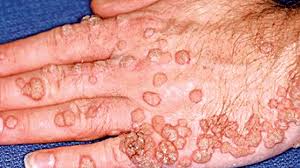 HPV is a known cause of cervical cancer, which is the fourth most common cancer among women globally, according to the WHO. It also less commonly causes cancers of the anus, penis, vagina, vulva, throat and mouth. It is due to this risk that women are advised to get regular screenings for cervical cancer or pap smears and young men and women are advised to be vaccinated against HPV.
Until December 2022, the WHO recommended that girls aged 9-14 receive 2-3 doses of the HPV vaccine for full protection against cervical cancer. However, studies showed that a single dose was sufficient for the prevention of cervical cancer and the organisation updated its guidelines on the 20th of December 2022. Australia has already adopted this directive, with the Minister for Health announcing the change on the 23rd of February 2023.
Nigeria is yet to adopt this directive and HPV vaccination has been sluggish in the country. The Federal Government has however announced plans to add the vaccine to the routine vaccines schedule by May 2023, making it free. It is however worthy to note that the Minister of Health announced similar plans in November 2020, to take effect in 2021. These plans have obviously not come to fruition.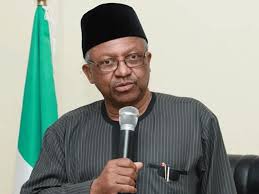 Brownites who wish to receive the HPV vaccine can do so at the Institute of Child Health in UCH, and each dose of the vaccine costs about 13,500 naira. As we would have inferred, in Nigeria, three doses are still required for full protection against HPV. Every Brownite – male or female, is eligible to receive the vaccine. Those worried about the cost may choose to wait till May when the vaccine may be available for free, even if this possiblity remains uncertain.
On International Women's day, it is important to recognize threats to the safety and well-being of women and take appropriate steps to mitigate such. HPV prevention and cancer screening are essential, simple measures that would go a long way in guaranteeing the reproductive health of women, further ensuring gender equity.